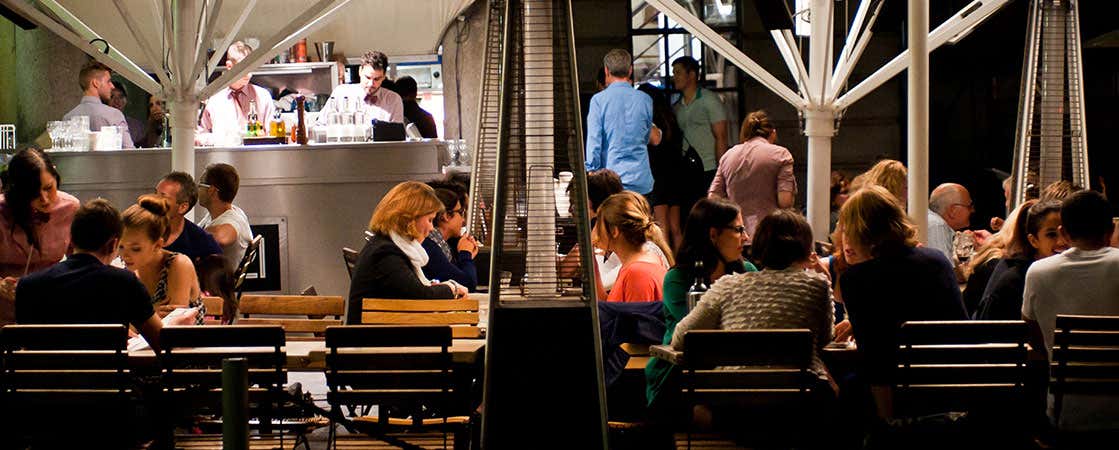 Where to Eat Out in London
Eating times, typical dishes, prices... get to know everything about London's food and the best areas to eat in the capital.
Although London is one of the most expensive cities in the world, eating out can be quite inexpensive and having a delicious meal does not mean having to pay a fortune. A one-dish meal can cost around £ 10 (US$ 12.30), but keep in mind that some restaurants can charge you extra fees.
If you have little time or money, you can find numerous fast food restaurants in all of London that serve hamburgers, kebabs or pizza.
Traditional English food
London has an endless variety of restaurants from around the world, with especially strong connections to former colonies, meaning a wealth of high quality Indian, Caribbean and African food. But if you're looking for traditional English cuisine, here are some common dishes:
Fish and chips: Battered and fried fish (normally cod) with a portion of chips. This is probably London's most famous dish.
Bangers and mash: Also known as sausages and mash. This is a traditional British dish of English sausages with mashed potato and gravy.
Roast Dinner: Also known as 'Sunday Lunch', this meal consists of roasted meat (usually either beef, chicken, gammon or lamb) with crispy roast potatoes and vegetables. This is usually eaten by families as they get together on Sundays to catch up on their weeks.
Yorkshire pudding: These are made from a batter consisting of eggs, flour, milk or water. Traditionally served as an accompaniment to roast dinner.
Traditional full English breakfast: We recommend trying this breakfast at least once. It includes bacon, fried, poached or scrambled eggs, grilled tomatoes, fried mushrooms, buttered toast, sausages and baked beans and it can sometimes include hash browns.
Shepherd's pie: This is a mincemeat and vegetable pie with a crust of mashed potato on top.
Steak and kidney pie: This pie is filled with beef, diced kidney, fried onion and gravy.
Pasties: Originating from Cornwall, these are pastry packages filled with meat, and the popularity of such a dish across much of the world could be attributed to the spread of Cornish miners
Eaton Mess: A traditional English dessert consisting of a mixture of strawberries, broken meringue, and whipped double cream. It takes its name from the famous public school in Berkshire.
Clotted Cream: A thick cream made by heating full fat cow's milk in a water bath, then cooling it slowly. It is an essential part of a cream tea.
English tea
The tradition and ceremony of English tea dates back to the seventeenth century, when the British upper class took the custom of drinking tea imported from the Far East for breakfast and during the afternoon, for their afternoon tea. It's now one of the most popular drinks in the UK.
Although the ritual of the afternoon tea is fading due to the rush of modern life, English citizens will always try and make time for a nice cup of tea or ask their friends around for some hot brew.
Some of the best places to enjoy the ceremony of English tea are in the finest hotels of London, where for a little over £ 30 (US$ 36.90) you will be able to relax and enjoy a steaming cup of tea. Another great option for an "afternoon tea" is the Orangery in Kensington Palace.
Although it might seem a little pricey, the tea always includes delicious pastries, scones and sandwiches as well as various kinds of tea.
When to eat?
Normally locals eat quite early, from 12 pm to 2 pm for lunch and 5 pm to 8 pm for dinner. However, you need not worry if you have different eating schedules as most restaurants in London open until late, and some open 24h, especially in Soho.
Best neighbourhoods to eat out
Although you'll find restaurants and food stands in all the city's neighbourhoods, one of the best areas is Covent Garden and the streets around Leicester Square and the Soho area.
For those who love Asian food, we recommend heading to Chinatown, where there are numerous delicious restaurants that offer fixed and filling menus for £ 8 (US$ 9.90).
As this is one of the most cosmopolitan cities in the world, visitors will find restaurants offering all types of food with different pricing, from small inexpensive restaurants to fancy establishments with exorbitant prices.