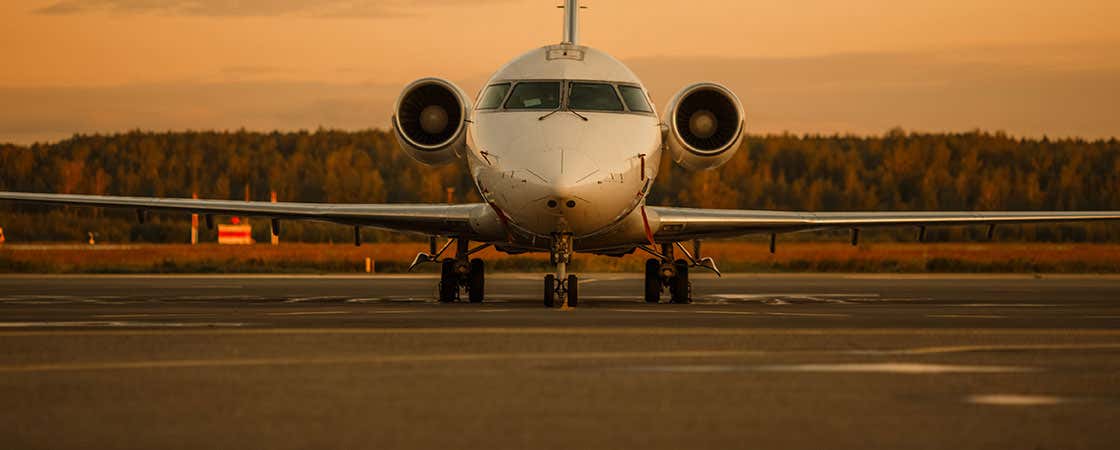 Heathrow Airport (LHR) is London's largest airport and the busiest in Europe. Each year, over 90 million passengers fly from its different terminals.
Since opening its fifth terminal in 2008, Heathrow has become one of the world's largest airports. It is estimated that it can serve over 90 million passengers every year.
How to get from Heathrow Airport to London
Airport transfer service
If you would like to book a private airport transfer service, the driver of the car will be waiting for you at the arrival terminal with a sign with your name on it. The fare will cost a minimum of £ 80 (US$ 100), so very similar in price to a taxi, but a lot more comfortable and hassle-free. 
Heathrow Express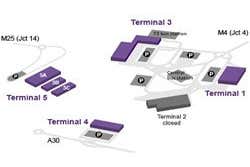 Map of Heathrow Airport
The Heathrow Express is the quickest way to get to the city centre from Heathrow Airport, taking between 15 and 20 minutes. The train stops at Paddington and runs every 15 minutes from 5:15 am to 11:30 pm approximately.
A one-way ticket costs £ 25 (US$ 31.20) and a return ticket costs £ 37 (US$ 46.20) (valid for a month). But if you buy ahead of time you can get these tickets at a discount.
Heathrow Connect
The Heathrow Connect costs £ 10.20 (US$ 12.80) for a single journey and £ 20.40 (US$ 25.50) for a return ticket (half the price of the Heathrow Express). Another advantage is that this train stops at other train stations before getting to Paddington, so it might be worth checking its route to see if it's more convenient for you. It takes approximately 30 minutes to get to Paddington, the final stop.
London Tube
Taking the London Underground is the cheapest way to get to the city centre. The journey lasts roughly 45 minutes. Heathrow's London Tube stations (one for Terminal 2 and 3, one for Terminal 4 and one for Terminal 5) are all in zone 6 of the Underground system. To get to the centre, which is in zone 1, will cost £ 6 (US$ 7.50).
You'll be able to catch a train every 10 minutes and the service runs from 5 am to 11:45 pm, however on Friday and Saturday the tube runs 24 hours a day on the Victoria, Jubilee, and most of the Central, Northern and Piccadilly lines.
Buses
Although it's also possible to take a bus to the city centre, it takes longer and is more expensive than the London Tube, so we recommend always taking the subway.
Taxi
Getting a taxi is the best option for those travelling in big groups, with a lot of suitcases, or for those who don't like taking public transport. It can take up to an hour to get to the city centre and will cost between £ 52 (US$ 65) and £ 97 (US$ 121.20).