2FOR1 Offers
National Rail 2FOR1 offers have become the easiest and most practical way of saving money in London. The majority of attractions and sightseeing accept the 2FOR1 offers.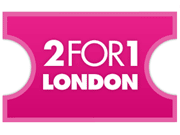 2FOR1 Offers in London
Top attractions that accept 2FOR1 offers
Apsley House, The Old Operating Theatre, The Monument, St. Paul's Cathedral, Madame Tussauds Museum, Kensington Palace and the Science Museum are some of the top attractions that accept this type of discount.
What travel pass do I need to get 2FOR1? 
The only tickets that are valid for this specific offer are the National Railway ones. They must have the National Rail symbol on them (red double arrows) and are purchased in any railway station in London.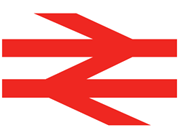 National Rail logo
Here are some examples of tickets you can get:
Travelcard: To purchase the TravelCard from the National Rail, you will have to buy it in any of the railway stations. If you buy the TravelCard in a Tube station, the offer won't be valid since the London Underground would be issuing your card and not the National Rail.
Return ticket to the airport: The offers will be valid from the day you get to London until your return.
One-way journey tickets: The 2FOR1 offers are valid only on the day you purchased your one-way ticket. 
How does it work?
Once you have bought your TravelCard in any of London's train stations and have decided what attraction you plan to see, go to Days Out Guide, where you'll find the attraction voucher. Next click 'download now' to download and print it out. The first time you access this webpage you will have to sign in. When you get to the attraction, you will have to give them the voucher and show your One Day or Weekly Travelcard or train ticket to enjoy the 2FOR1 offer. 
Our suggestion
If you're thinking of getting a Travelcard, we recommend you get it as soon as you get to London, as most final destinations from the airport are railway stations, like Victoria Station.
If you don't want to purchase a Travelcard and you prefer to get an Oyster card or simply get a single journey ticket when you use public transport, you can buy a return train ticket to London from the airport, and this way you'll be able to enjoy the 2FOR1 offers.