Tate Modern
Tate Modern is one of the most visited galleries of modern and contemporary art in the world, surpassing New York's MoMA and the Reina Sofia Museum in Madrid.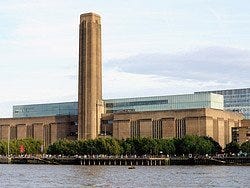 Tate Modern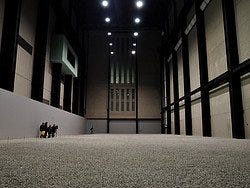 Turbine Hall at Tate Modern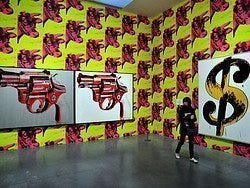 Colección de Andy Wharhol
The museum houses international works of art from 1900 to the present day.
The building
The location of Tate Modern makes this museum very special. Held in the former Bankside Power Station, it was inaugurated on the 11 May, 2000, after four years of remodelling, and fits perfectly with the theme of the museum.
Due to the popularity of the museum and the increase of artworks, plans to expand the space have been programmed since 2006, including a new development project to add an iconic new building on the south side of the gallery.
Exhibitions
The main collections are located between the third and fifth floor. These are the world's most complete modern and contemporary collections, including artworks by major artists of the twentieth century, such as Pablo Picasso, Andy Warhol, Salvador Dalí or Mark Rothko.
The temporary exhibitions are divided between the fourth floor and the Turbine Hall, the buildings' main hall, which once housed the electricity generators of the old power station.  
Not to be missed 
Even if you're not a fan of modern art, the Tate Modern is located in a curious and large building, which is easy to visit, well situated, and the entrance is free. It is one of London's top attractions. 
Location
Bankside, next to Shakespeare's Globe Theatre.
When to visit
Sunday – Thursday: 10 am – 6 pm
Friday – Saturday: 10 am – 10 pm

Fares
Free entry
Transport
Tube: Southwark, Jubilee line.
Buses: RV1, 45, 63 100, 381 and 344.

Map
Hotels nearby