Opened in London in 1884, Madame Tussauds Museum displays worldwide celebrities made out of wax, making it the most famous wax museum due to its quality and innovation.
London's Madame Tussauds has branched out to different cities like Amsterdam, Bangkok, Berlin, Blackpool, Hollywood, Hong Kong, Las Vegas, New York, Shanghai, Washington and Vienna.
Origins of the Museum
The sculptor Marie Tussaud organized her first wax exhibition in London in 1835, charging six pennies for the admissions ticket. It became a huge success, and in 1884 the museum was moved to the building that currently houses the wax figures.
Exhibitions
The museum houses different exhibitions divided in several categories. These are some of our favourite parts:
VIP Party: A party is held in the first hall of the museum and the guests are celebrities like Morgan Freeman, Leonardo DiCaprio, Nicole Kidman, Brad Pitt or Angelina Jolie.
Sport's Area: Here you'll find some of the best sports men and women like Tiger Woods and Mohammed Ali.
Date with the Royal Family: It is possible to spend some quality time with the British Royal Family in this area. Queen Elizabeth II, Prince Charles and other members of the family are closer than they've ever been with the public.
Culture: This area is dedicated to the greatest minds of all time like William Shakespeare, Albert Einstein, Stephen Hawking, Pablo Picasso and Charles Darwin, among others. 
World Leaders: It was never easier to get all the world leaders together. In this area you'll find Barack Obama, Margaret Thatcher, Winston Churchill, Nicolas Sarkozy, Ronald Reagan, Tony Blair and Martin Luther King.
Chamber of Horrors: This is where several live actors terrorize the visitors.
The Spirit of London: In one of the museum's taxis it is possible to relive London's past.
Marvel's superheroes in 4D: Some of the most famous superheroes join forces to fight against evil in an entertaining 4D film.
Always crowded
The quality of the wax figures is indisputable, all designed with great detail, compared to other wax museums.
In spite of being expensive, Madame Tussauds is one of the most-visited museums in London and it is always brimming with visitors at all hours of the day. To avoid the crowds we recommend getting there as soon as possible or at lunchtime.
You can purchase the tickets on our website by following the following link: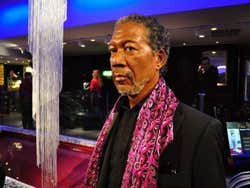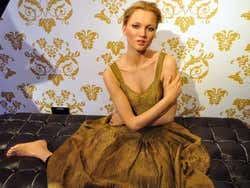 Schedule
Every day from 9am to 4pm/6 pm (the opening times can vary depending on the days. We recommend checking Madame Taussaud's official website for more information) 
Transport
Tube: Baker Street, Jubilee, Bakerloo, Metropolitan, Hammersmith and City and Circle lines.