Chinatown is located in the heart of Soho. This Chinese neighbourhood is famous for its shops, restaurants and for its lively atmosphere.
History
The initial area of Chinatown was located in the east part of London, where thousands of Chinese sailors settled at the end of the eighteenth century. These had been employed in China. However, for several different reasons, had to live in London.
In 1914, thirty Chinese businesses had opened, most of them to supply goods for the Chinese sailors themselves. During the Second World War, the area was completely devastated and finding work as a sailor was a difficult task for foreigners.
The Chinese who stayed in London went through hardships during the mid-twentieth century. Luckily for them, soldiers and sailors coming from Asia still enjoyed eating authentic Asian cuisine. During this period, the first Chinese restaurants opened on Gerrard Street, a place that nowadays has a high reputation for its gastronomy.
The popularity of these Chinese restaurants drew Asian investors and entrepreneurs to the neighbourhood, turning it into what it is now.
One of the best places to eat
When visiting London, this area, very close to Piccadilly tube station, is a great place to wander around and have a bite to eat in one of its many Asian restaurants for approximately £10.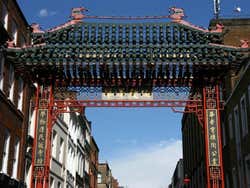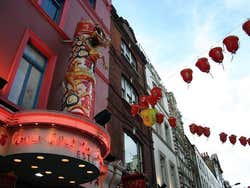 Transport
Tube: Leicester Square (Northern and Piccadilly lines)