Sir John Soane's Museum
Sir John Soane's Museum is located in Holborn, in the neo-classical architect Sir John Soane's home and studio.
The collection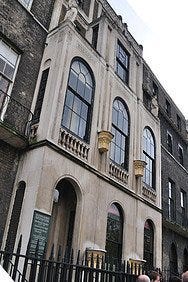 Sir John Soane's Museum
The museum houses drawings, models of the architect's projects, as well as numerous drawings, paintings and antiques that Sir John Soane collected during his life.
The exhibitions have an excessively ornate aesthetic, where the sculptural elements overlap each other and the reliefs are attached to the walls forming curious puzzles.
At the back of the housethe alabaster sarcophagus of Seti I is located; one of the most treasured objects of the museum. At the time, Soane was so happy to receive the sarcophagus that he organized a three-day party to celebrate the event.
A very special museum
Sir John Soane's Museum is very popular, not only because of its collection of paintings, drawings and antiques, but because of its particular aesthetic. The museum is situated in Holborn, in the heart of London, and similar to the Wallace Collection is also free to visit.
Location
13 Lincoln's Inn Fields
When to visit
Tuesday – Saturday: 10 am – 5 pm.
First Tuesday of every month: 6pm – 9pm

Fares
Free entry
Transport
Tube: Holborn, Central and Piccadilly lines.
Map
Hotels nearby