London's Science Museum is an interactive museum offering its visitors science and technology in a unique and entertaining way.
The collection
The museum was founded in 1857, initially to combine some of the items exhibited during London's Great Exhibition of 1851 with the collection of the Royal Society of Arts. During the first years of its existence, the museum was part of the South Kensington Museum, together with the Victoria and Albert Museum. However, in 1858 these two were divided.
From 1928 the museum was moved to its current location in South Kensington. The museum houses over 300,000 objects in the science, technology, industry and medicine collections, making them the world's most complete exhibitions.
Some of the most noteworthy items in the museum are the Newcomen's steam engine (1712), the Apollo 10 Command Module (1969), and the Babbage's Difference engine (1832).
Exhibitions
Cars, planes, motors, and a vast number of curious inventions that have shaped the course of history are displayed in the museum's seven floors. In addition, visitors have the chance to interact with hundreds of experiments, learning in the process.
The exhibitions are divided into various areas depending on their subject and cover countless fields. Visitors will find out about the beginning of computing, how medicine has evolved, the history of space travel and how the telecommunications have developed.  
Although the admission to this museum is free, there are several areas where visitors will have to pay such as the IMAX cinema or the virtual reality simulator.
One of our favourites
London's Science Museum is one of the most interesting and complete of its area. If you travel with children, this is probably the most enjoyable museum in London.
Before leaving the museum, it is worth visiting the gift shop, where you can find original and surprising items, ideal for presents.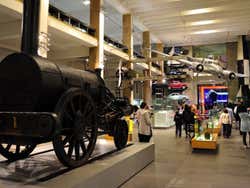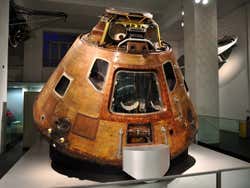 Schedule
Every day: 10 am – 6 pm
24, 25, 26 December: closed
Transport
Tube: South Kensington, District, Circle and Piccadilly lines.
Buses: 14, 49, 70, 74, 345, 360, 414, 430 and C1.